Welcome to Academy of Business Management Conferences (ABMC)
Academy of Business Management Conference (ABMC) is a premier platform for researchers, academics, professionals and students in scholarly management and organization space. Intellectuals across the world join ABMC to share their research contributions and ideas for raising business sector in more innovative and productive way. Additionally participants with multidisciplinary interests related to business get opportunities to interact with members of their and cross-disciplines. According to contemporary trends ABMC select conference themes and titles. Our business related conferences cover different tracks including; entrepreneurship & business models, leadership & general management, organizational studies, international business, strategic management, supply chain management, small & medium enterprises, sales & marketing, human resource management, total quality management & ISO, financial management, audit & accounts, economics & social sciences, research & development, corporate governance and project management.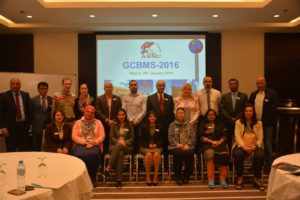 Conferences Secretariat is established to perform variety of functions such as call for papers, peer reviews, conference program and journal association. We also make selection of appropriate venues and accommodation arrangements of participants. The scope of conference is not limited to Business Management only, further includes Medicine, Social Sciences and Engineering. Moreover, the Conference Secretariat is collaborating with international universities and corporate bodies to form a strong relationship which will help to explore new ways. The conference secretariat works as a consulting body in which other institutions can get any assistance on the basis of profit distribution.